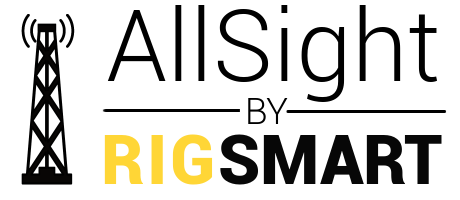 All Your Rigs In One Accessible Place
With the Rigsmart Data Acquisition System (DAS), wireless sensors monitor critical data points in your operations. Add AllSight to your DAS system to store data on the cloud and analyze it from anywhere.
Measured parameters include pressure, flow, depth, RPM, torque, weight, level, wind and more. 
Data is then recorded on the rig, as well as sent to a cloud database using either LTE or Satellite connections. 
The crew or company man can log into the system for viewing with any smart phone, tablet or laptop.
With the ability to set permissions and units per user, you can customize and manage the Rigsmart viewer with ease. 
Interested in a Demo?
Feel free to contact our sales staff for a live demo and pricing options for the Rigsmart Ecosystem.
Get real time email and SMS notifications as events happen on the oil rig. Whether those are out of specification events, crew events or warnings when safety devices activate, you can know in real time and be proactive with your response!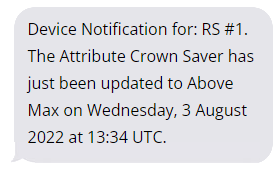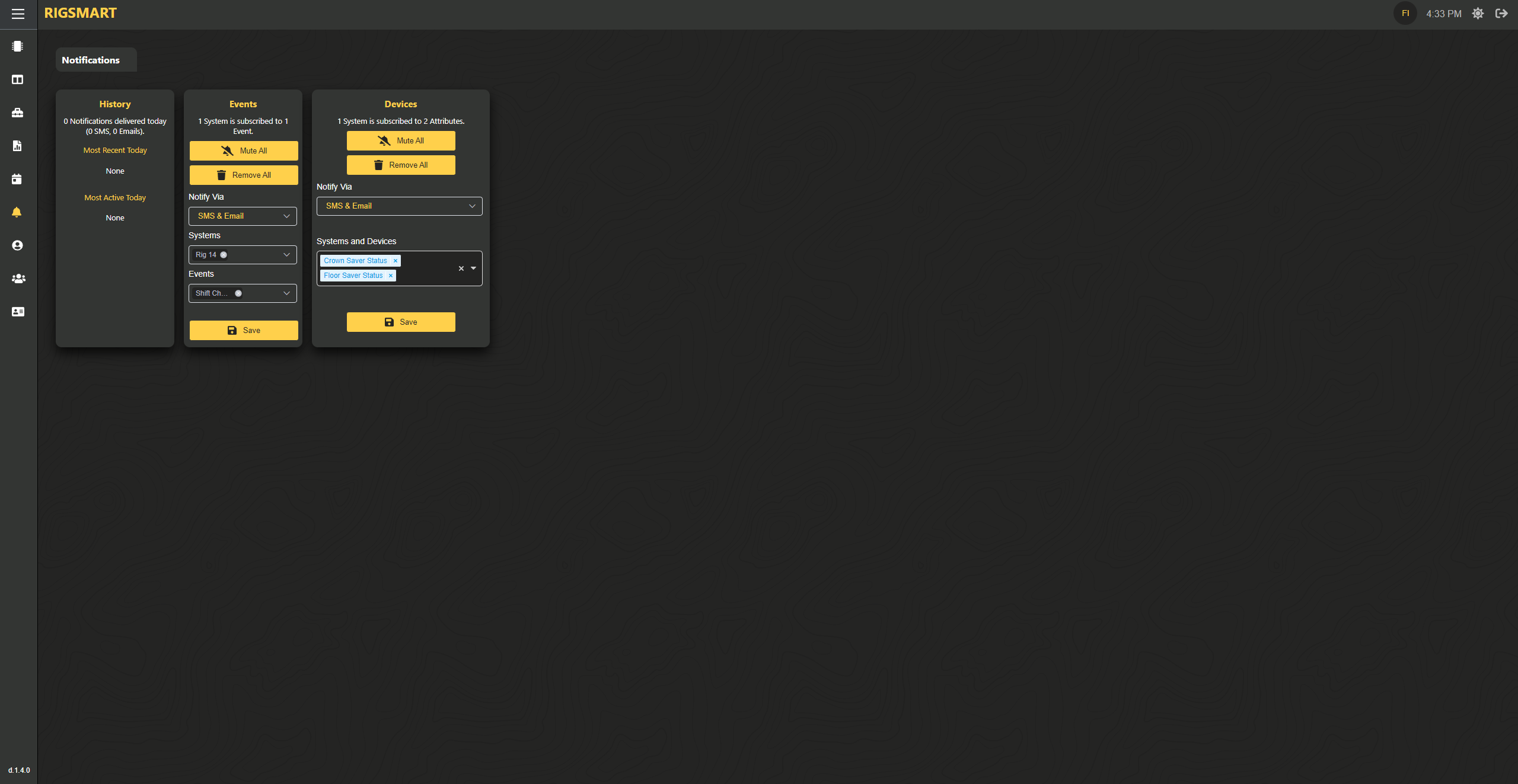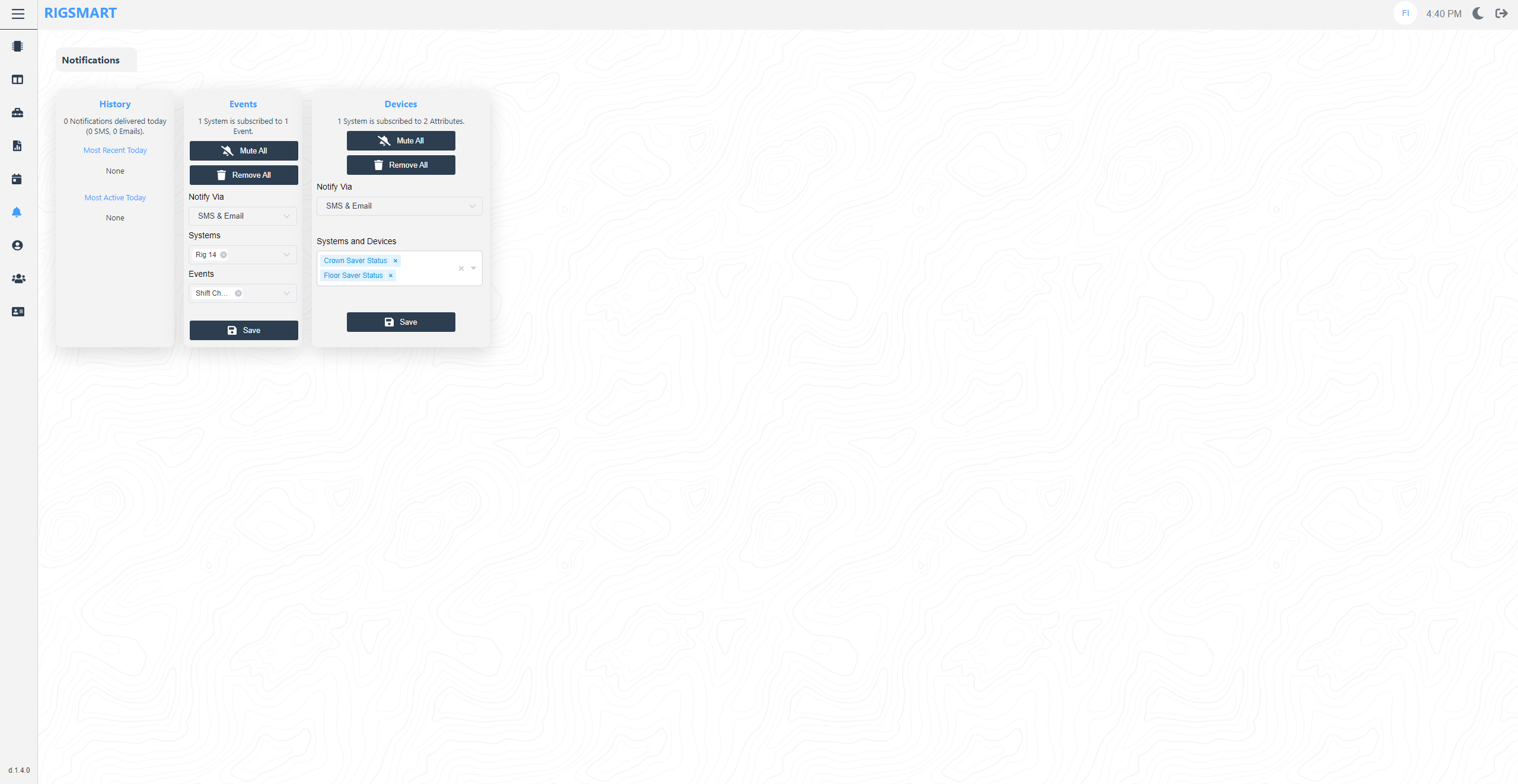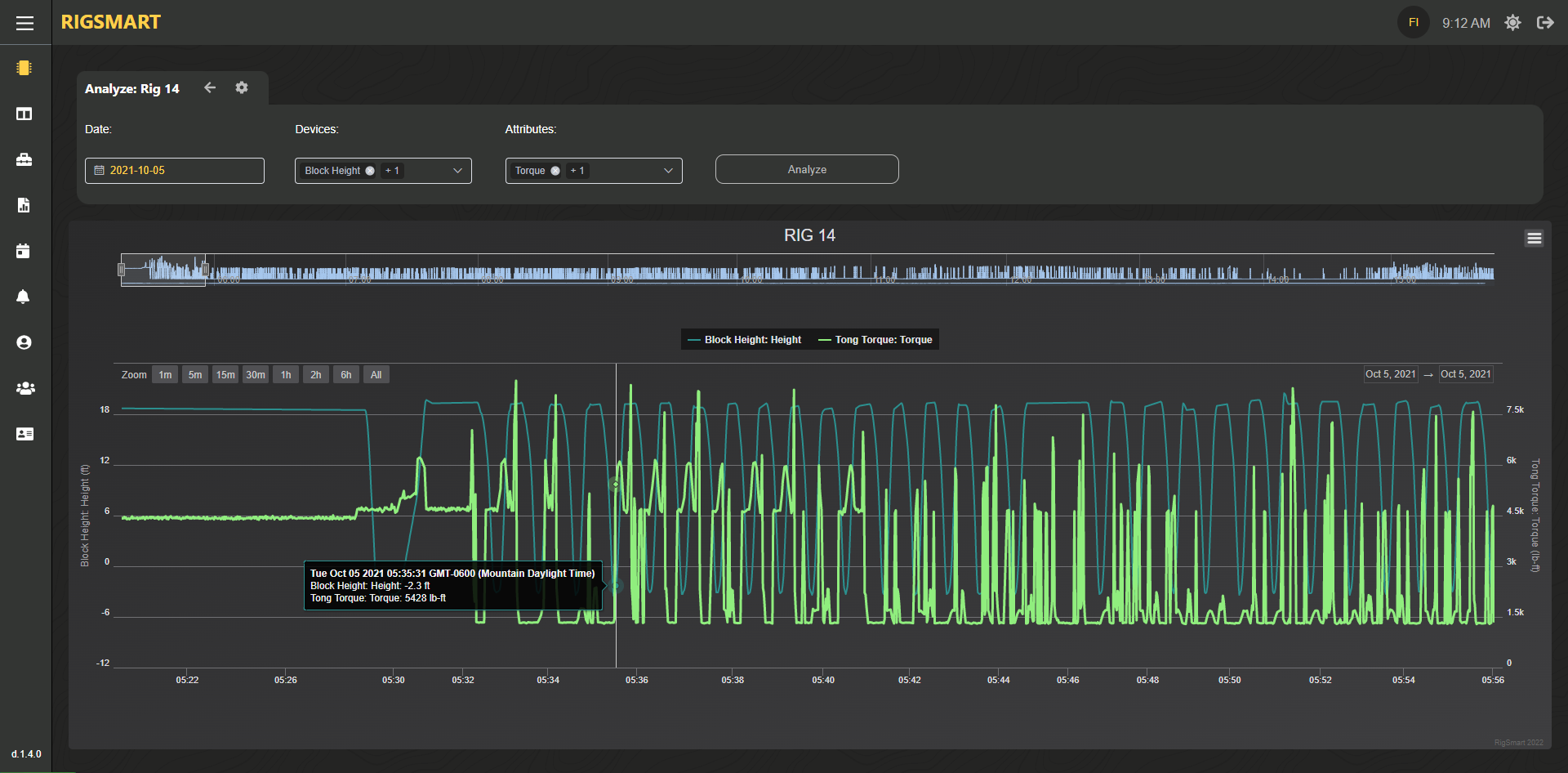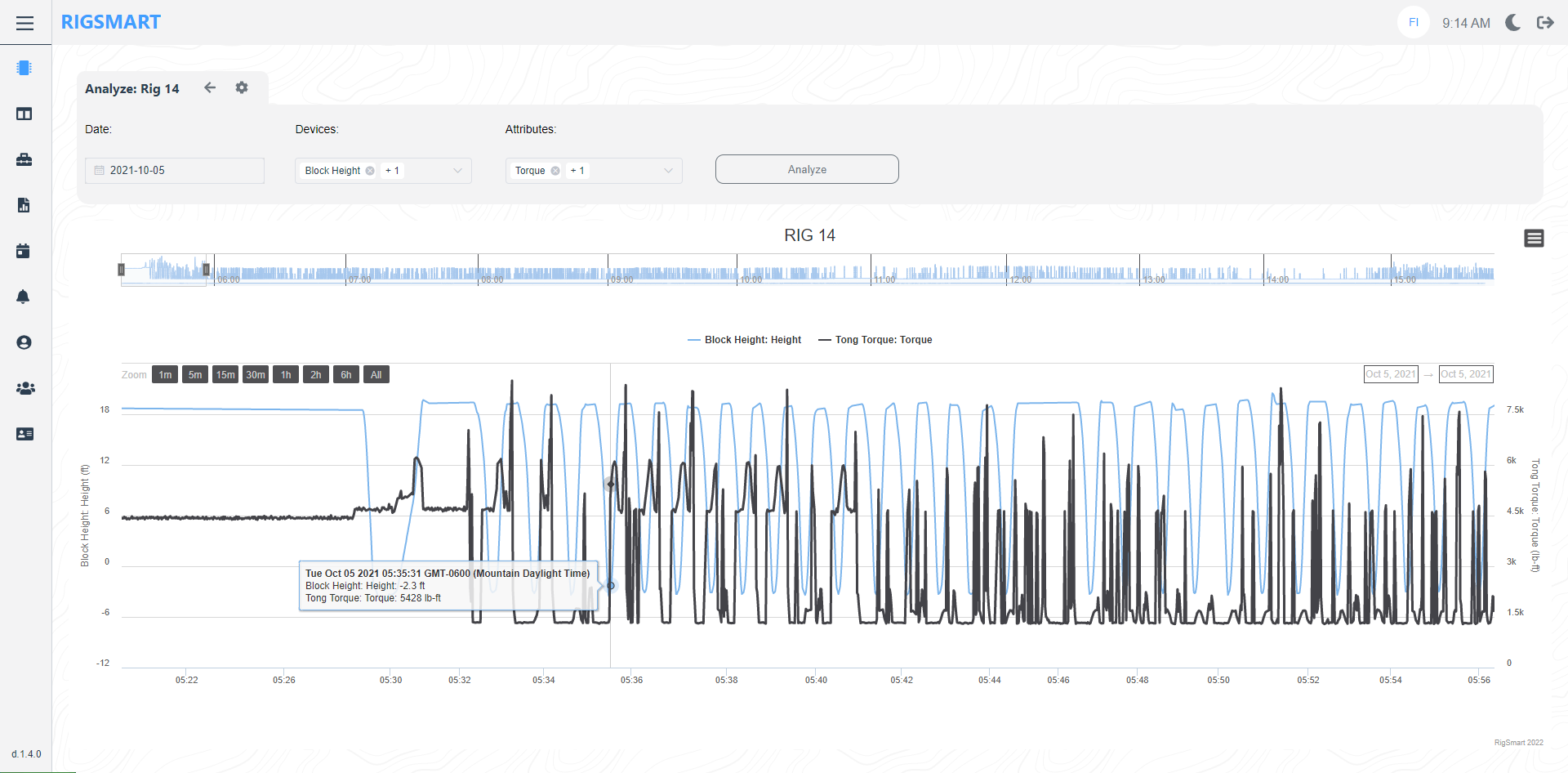 The analysis of historical data to find key performance indicators is crucial to the optimization of oil rigs. Rigsmart provides you with the tools to analyze your operation with existing KPI templates, as well as the ability to generate your own. 
Rigsmart AllSight allows you to create, customize and display different dashboards for different systems. We allow you to see the data from each system exactly how you want it. Our dashboard has the option to display real-time data from an Online Rig or historical data that is stored in the cloud. This allows you to monitor operations from anywhere with almost any device no matter the status of the rig.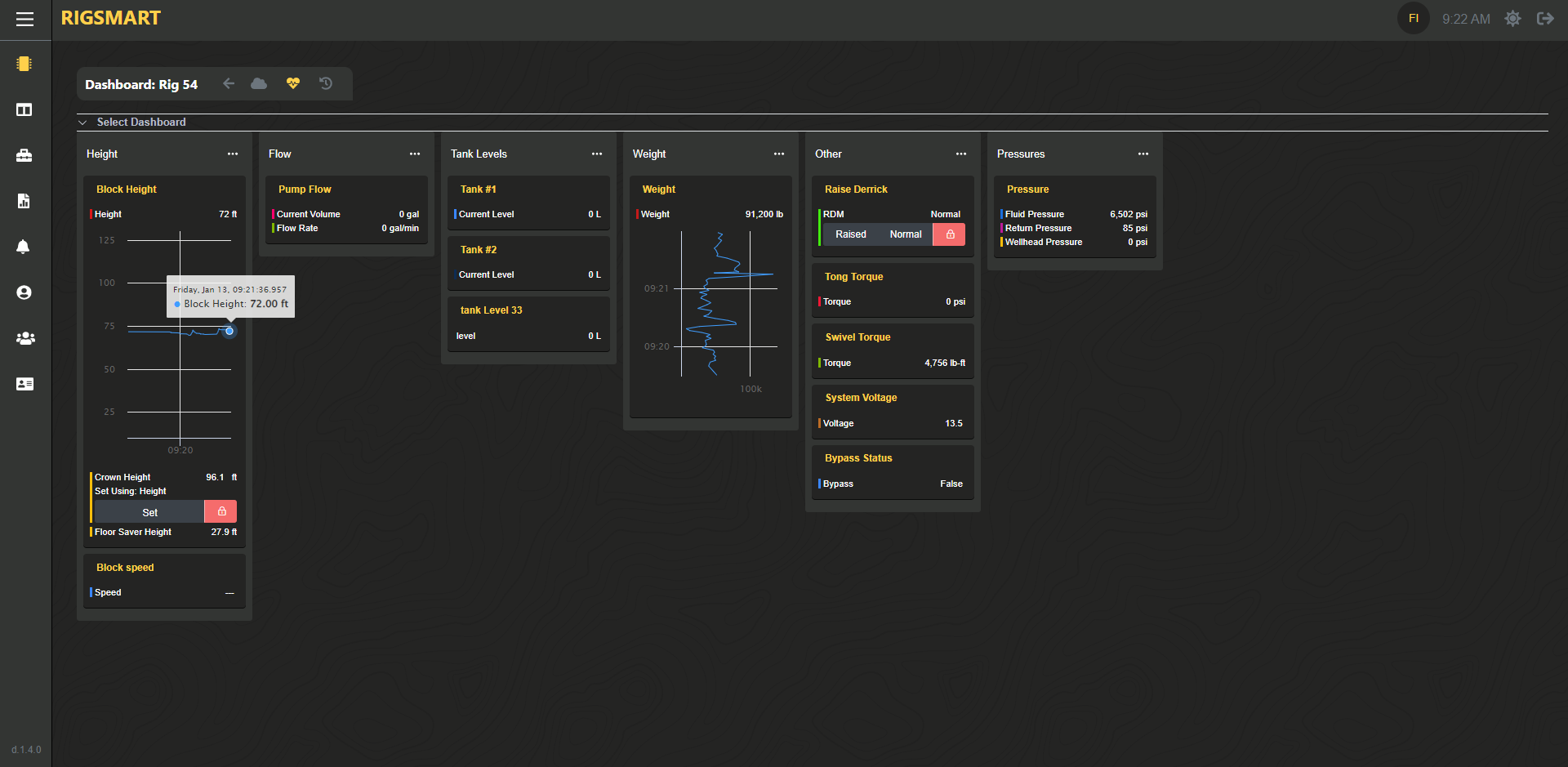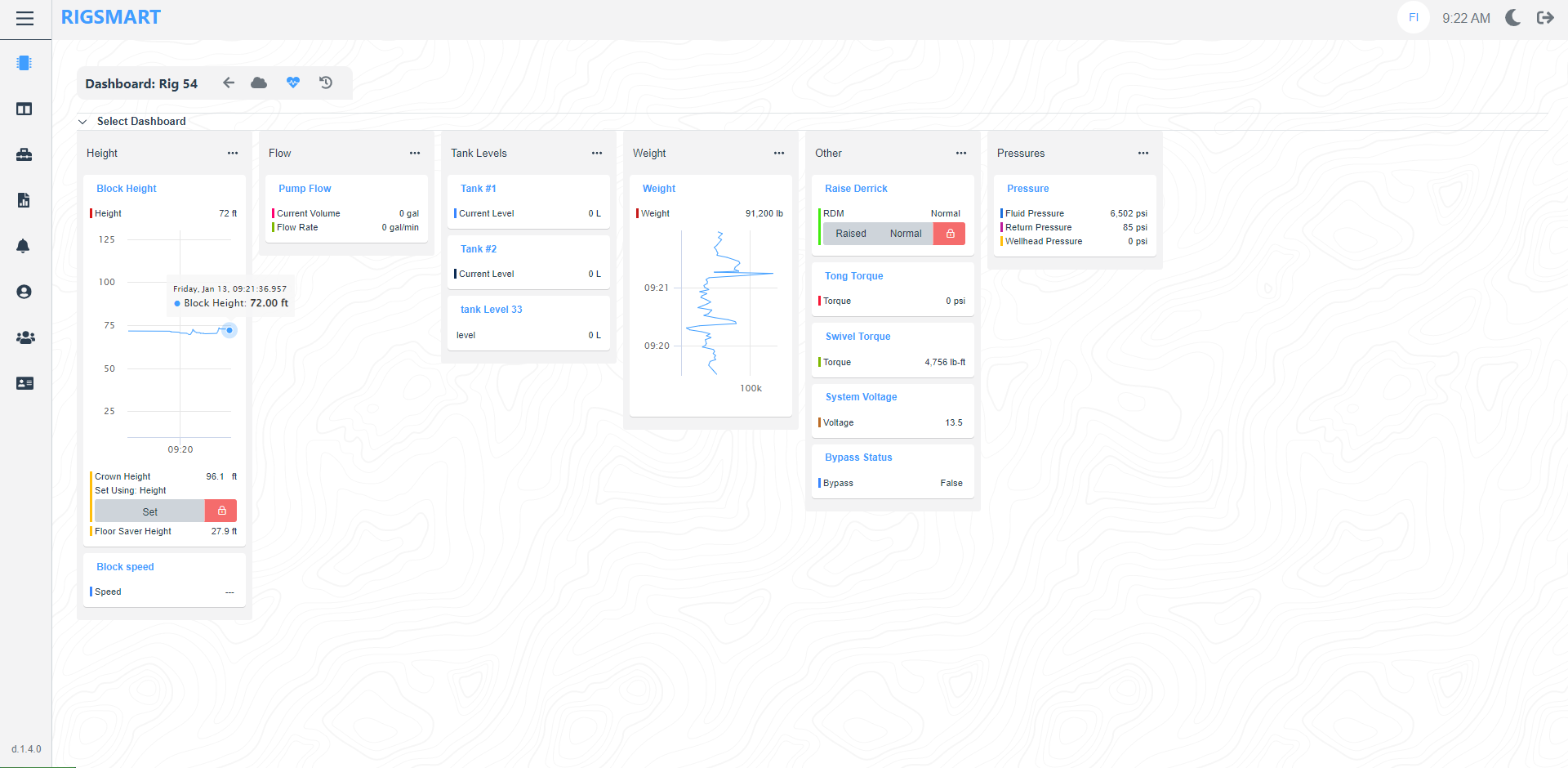 With the ability to schedule automatic email reports or to generate them on the app, Rigsmart cloud allows you to easily display the objectives and key results of each rig operation. Reports are able to be customized to the preference of your customers. From reports for objectives and key results (OKR) to connections and everything in between, we have a solution for you!